<! --error popup start --> <! -- existing starts -->
System Network Administrator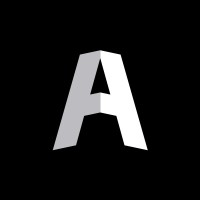 Keywords / Skills :

UNIX, RedHat Linux, , Vmware, VMware vSphere
---
Job Description
UNIX Ongoing support SA's are required to monitor Redhat Linux, HPUX,servers and investigate alerts regarding performance, monitor backups, troubleshoot, open calls with vendors and watch ticket Q to meet Level of Effort for our internal customers. 
Will be responsible to connect both Redhat Linux and HP consoles to servers in production and development environments when required. 
Ability to follow procedures in a tightly run Change Control system and communicate to peers and upper management. This position has high visiblility and requires a professional demeanor. 
The team supports 24x7 production and working shifts and a weekend day is required. 
---
About Company
Established in 1991, Collabera is one of the fastest growing end-to-end information technology services and solutions companies globally. As a $500 million IT company, Collabera's client-centric business model, commitment to service excellence and Global Delivery Model enables its global 2000 and leading mid-market clients to succeed in an increasingly competitive marketplace.

With over 9000 IT professionals globally, Collabera provides value-added onsite, offsite and offshore technology services and solutions to premier corporations. Over the past few years, Collabera has been awarded numerous accolades and Industry recognitions including.

� Collabera listed in GS 100 - recognized for excellence and maturity
� Collabera named among the Top 500 Diversity Owned Businesses
� Collabera listed in GS 100 & ranked among top 10 service providers
� Collabera was ranked:
� 32 in the Top 100 Large Businesses in the U.S
� 18 in Top 500 Diversity Owned Businesses in the U.S
� 3 in the Top 100 Diversity Owned Businesses in New Jersey
� 3 in the Top 100 Privately-held Businesses in New Jersey
� 66th on FinTech 100
� 35th among top private companies in New Jersey

http://www.collabera.com/about_us/accolades.jsp
People also viewed
Career Advice to Find Better