<! --error popup start --> <! -- existing starts -->
Sales and Operations Director- ICT Sectors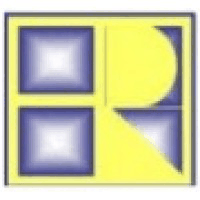 Keywords / Skills :

sales, country Sales, Sales and Operations Director, market, Marketing, Sales & Marketing, Operations Management
---
Job Description
Urgent Hiring Sales and Operations Director- ICT Sectors

JOB DESCRIPTION

General Purpose

Plan, direct and co-ordinate the operations of the Philippine branch office. Plan and maintain systems and procedures for operating efficiency. Manage staff for optimum performance.Overachieve country Sales, Revenue and Margin targets.

Main Job Tasks and Responsibilities

Responsible for ensuring that the entire Philippine office achieves their sales target

Stabilize and standardize all internal and external processes, workflow and governance

Determine staffing requirements

Hire and train new staff

Supervise direct reporting staff according to overall company policy

Apply strategic planning to determine company, department or unit objectives

Set employee goals and objectives

Develop staff to maximize potential

Monitor staff performance including performance reviews

Delegate work duties to staff to attain objectives

Allocate use of available resources

Qualifications:

Candidate must possess at least a Bachelor's/College Degree , Post Graduate Diploma / Master's Degree, Computer Science/Information Technology, Engineering (Computer/Telecommunication) or equivalent.

At least 10 year(s) of working experience in the related field is required for this position.

MUST have experienced in ICT sectors either in System Integrator, Distributor or Vendor levels.

MUST have previous sales experience with network of clients in the Philippines market.

MUST have teams directly reporting to candidate in past roles, preferably in a country managerial or multiple business unit lead role.

Knowledgeable in business and management principles and practices

Knowledgeable in strategic planning

Came from an IT company is a MUST

Knowledegable in Accounting and Finance related activities

Must have an experience in relevant software applications

Minimumm of 8 years of experience in Sales, Marketing and Operations Management

Knowledgeable in human resource management principles and procedures

Applicants must be willing to work in Makati City.

Preferably CEO/SVP/AVP/VP/Directors specializing in Corporate Strategy/Top Management or equivalent.

Full-Time position(s) available.

---
About Company
HR Network, Incorporated
About Recruiter
Marniel Batac
Senior Search Consultant
HR Network Incorporated
...
Skills I hire for
Project Manager, Technical & Functional Consultant, Programmer
Followers(88) | Active Jobs(17)
Follow
People also viewed
Career Advice to Find Better
Product Manager

Product Knowledge, Inventory Management, Report Preparation, Sales and Marketing Initiatives, Annual Sales Target Forecasting

Metro Manila

3 - 8 years

Apply

---

Product Specialist

Product Knowledge, Inventory Management, Report Preparation, Sales and Marketing Initiatives, Annual Sales Target Forecasting

Metro Manila

1 - 3 years

Apply

---

Account Specialist

Product Knowledge, Business Plan, Inventory Management, Sales and Marketing Initiatives, Annual sales forecasting, MS Office Proficiency

Metro Manila

1 - 3 years

Apply

---
View All Similar Jobs