<! --error popup start --> <! -- existing starts -->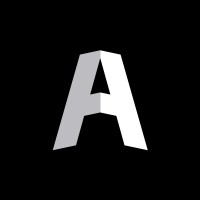 Keywords / Skills :

data governance, Datastage, Teradata, Informatica, Abinitio, Cognos
---
Job Description
Key Responsibilities

The responsibilities of this position will include but not limited to:

● Work closely with data owners from across the organization to design, document and implement Enterprise Data Policies, Standards and Procedures that can evolve with the Enterprise Data Strategy to drive continuous improvement and achieve effective and sustainable leading governance practices.

● Support in driving efforts for the adoption of the Data Governance policies by working closely with different teams to drive adoption and overcome individual and organizational resistance to change.

● Build and maintain personal relationships with key data stakeholders across the enterprise in all business areas

● Contribute in research and efforts to understand and document how data should be best managed and used in the enterprise based from laws and best practices

● Work with DG directors to communicate and implement a data governance strategy and framework

● Develop and implement data quality scorecards

● Interact with data owners to review and evaluate scorecard results

● Determine when a data quality issue needs to be evaluated

● Work with data owners when issues are escalated from level I

● Evaluate escalated issues for potential solutions to resolve

● Determine if an unresolved issue requires further escalation

● Work with data owners to determine if domain consumers are being supported adequately for data quality needs

● Responsible for managing through to completion all initiatives approved by the Data Governance Council

● Utilize the available tools to monitor data quality both proactively and when issues are raised by data owners

● Implement the most appropriate processes to support data needs based upon defined business rules

● Work with all resources to ensure that business rules are implemented properly to support business needs

● Serve as the first point of contact for issue identification.



---
About Company
Established in 1991, Collabera is one of the fastest growing end-to-end information technology services and solutions companies globally. As a $500 million IT company, Collabera's client-centric business model, commitment to service excellence and Global Delivery Model enables its global 2000 and leading mid-market clients to succeed in an increasingly competitive marketplace.

With over 9000 IT professionals globally, Collabera provides value-added onsite, offsite and offshore technology services and solutions to premier corporations. Over the past few years, Collabera has been awarded numerous accolades and Industry recognitions including.

� Collabera listed in GS 100 - recognized for excellence and maturity
� Collabera named among the Top 500 Diversity Owned Businesses
� Collabera listed in GS 100 & ranked among top 10 service providers
� Collabera was ranked:
� 32 in the Top 100 Large Businesses in the U.S
� 18 in Top 500 Diversity Owned Businesses in the U.S
� 3 in the Top 100 Diversity Owned Businesses in New Jersey
� 3 in the Top 100 Privately-held Businesses in New Jersey
� 66th on FinTech 100
� 35th among top private companies in New Jersey

http://www.collabera.com/about_us/accolades.jsp
People also viewed
Career Advice to Find Better